Krakow loves FMX and FMX loves Krakow! This had already been the third time the first capital of Poland hosted the best Freestyle Motocross riders at the NIGHT OF THE JUMPS World Championships. In addition, the same evening there, the Freeride Mountain Bike World Tour World Cup series took place with the European top MTB riders .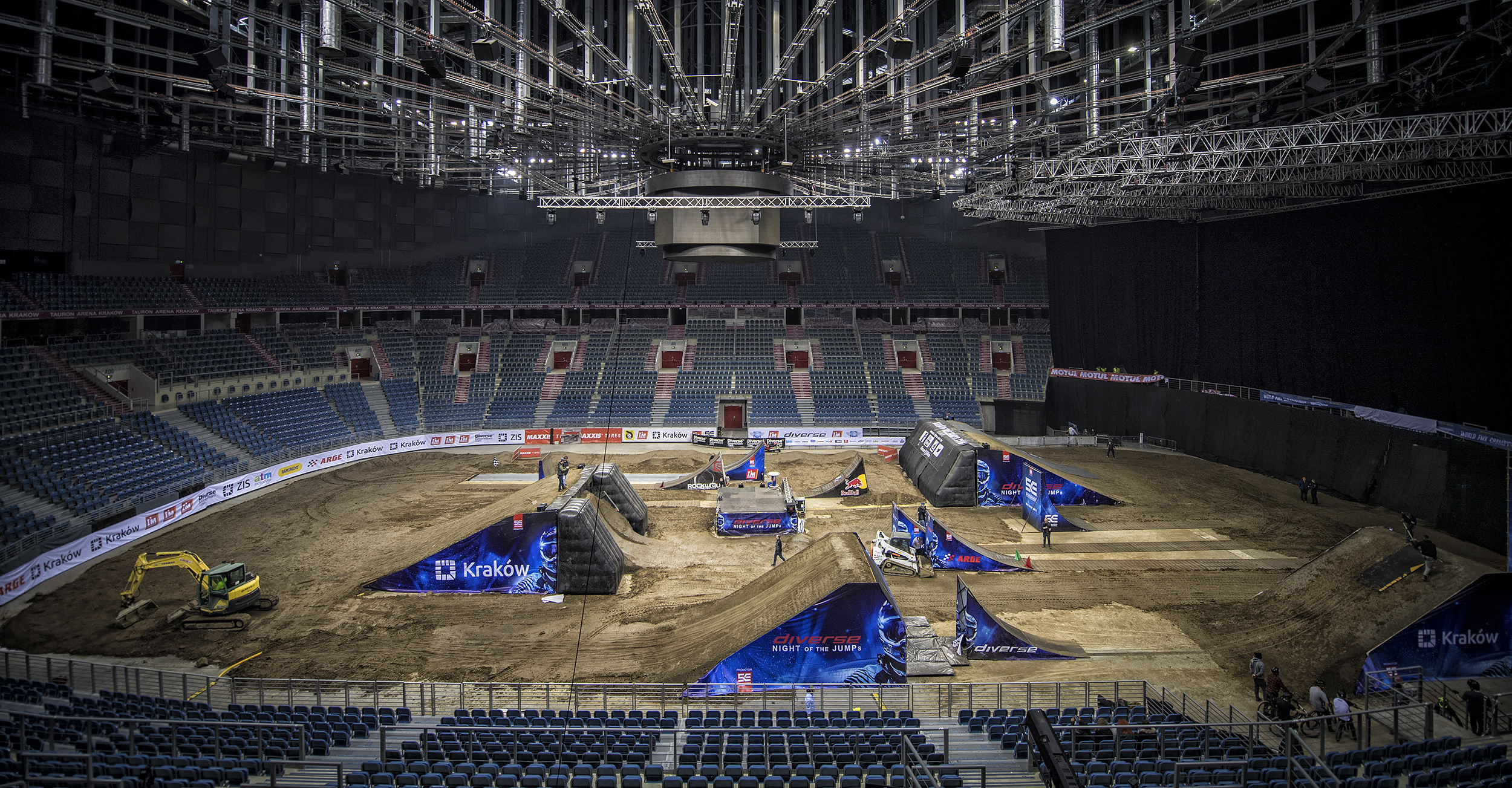 There were plenty of emotions during the FMX competition – backflips with different combinations: superman, lazyboy, cliffhanger and tricks after gluing together for the first time in Poland like California Roll! The best world players came to Krakow: Luc Ackerman, Maikel Melero, Petr Pilat, Libor Podmol, Pat Bowden and others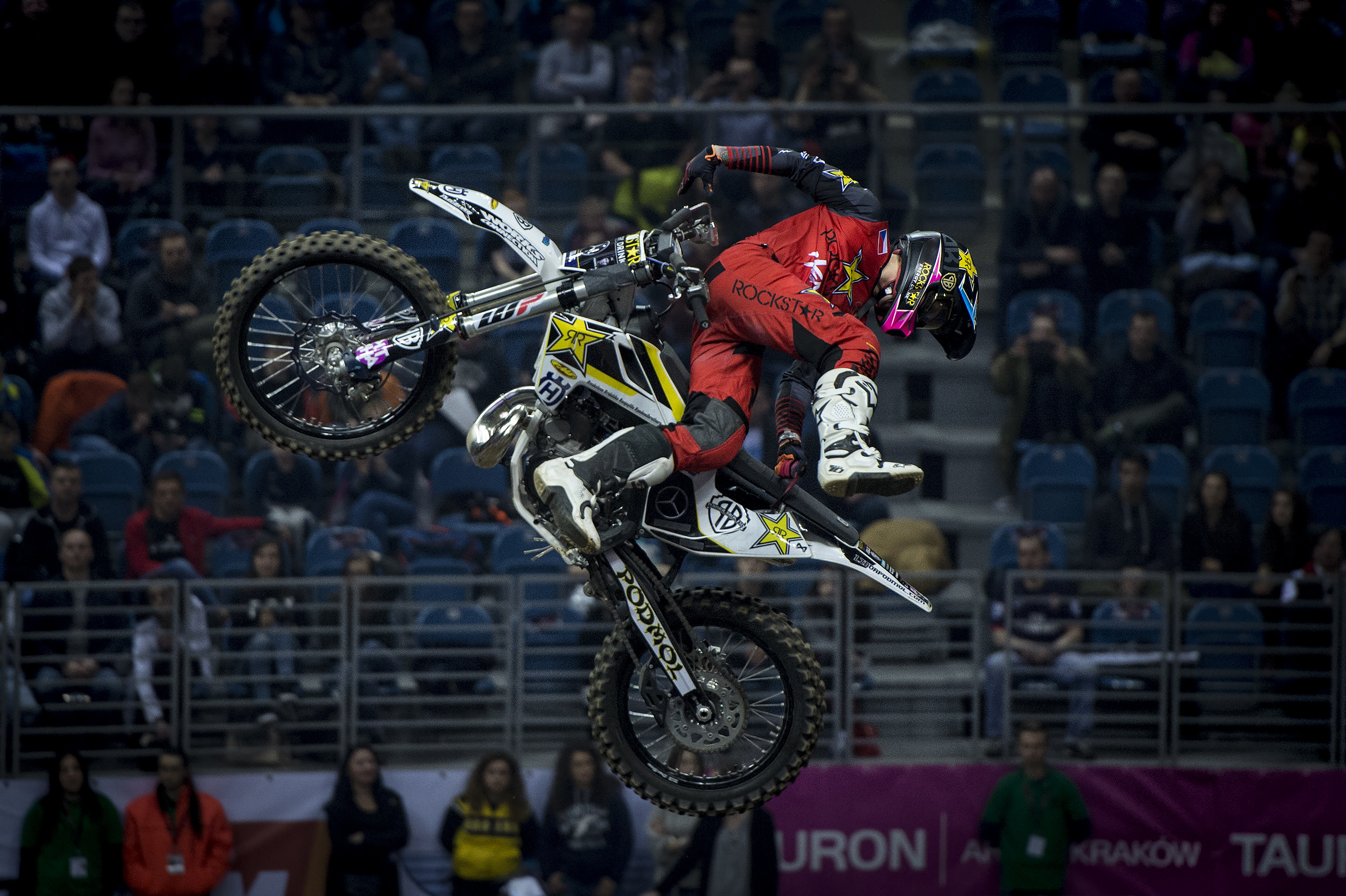 Two Poles also took part in the competition: Marcin Łukaszczyk and Rafał Biały, Marcin won the BEST WHIP title for the best style of flying sideways on a motorcycle, defeating Australian Pat Bowden in the last clash.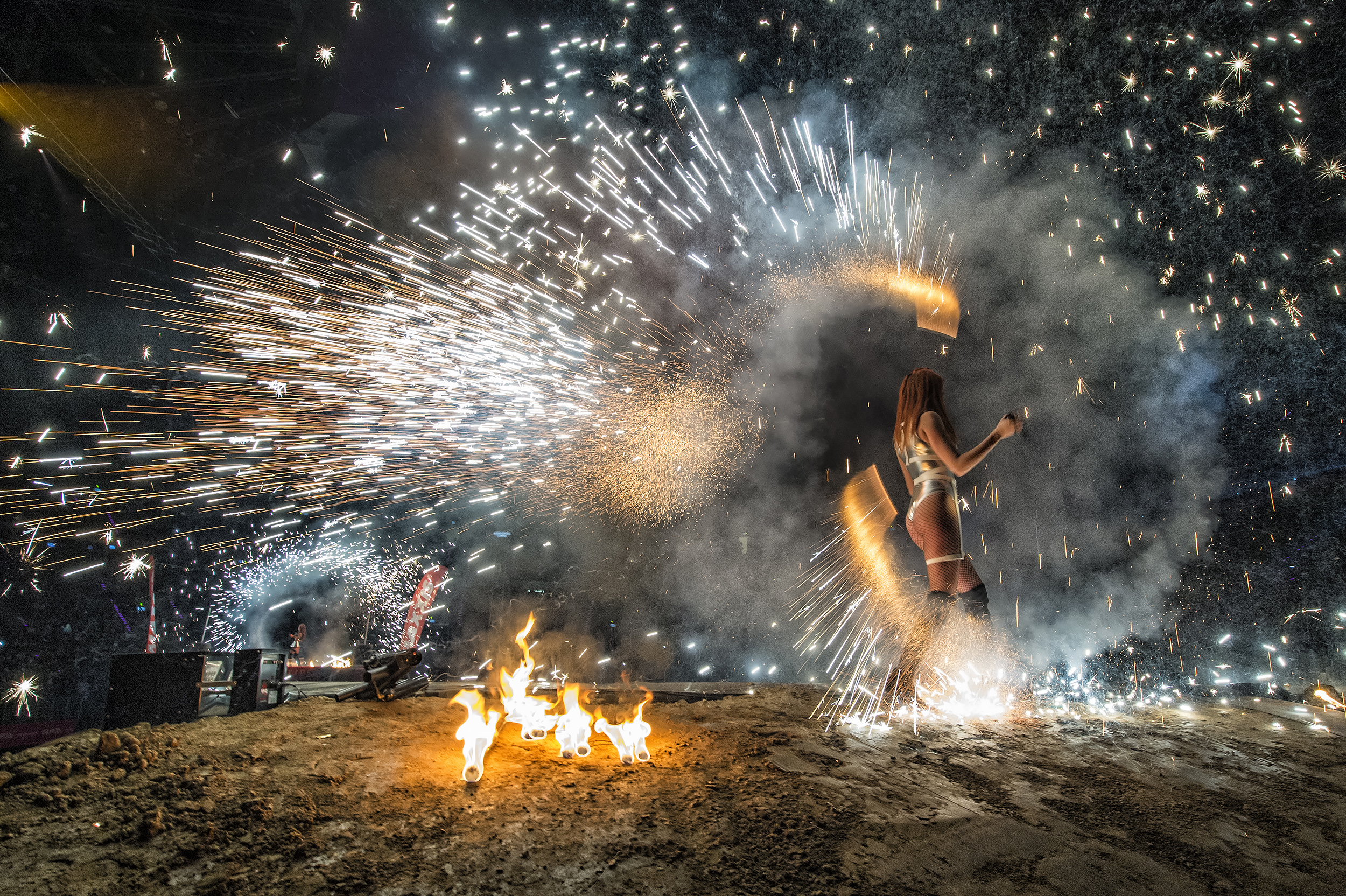 The winner was Melero, followed closely by Luc Ackerman and Czech Libor Podmol finished third.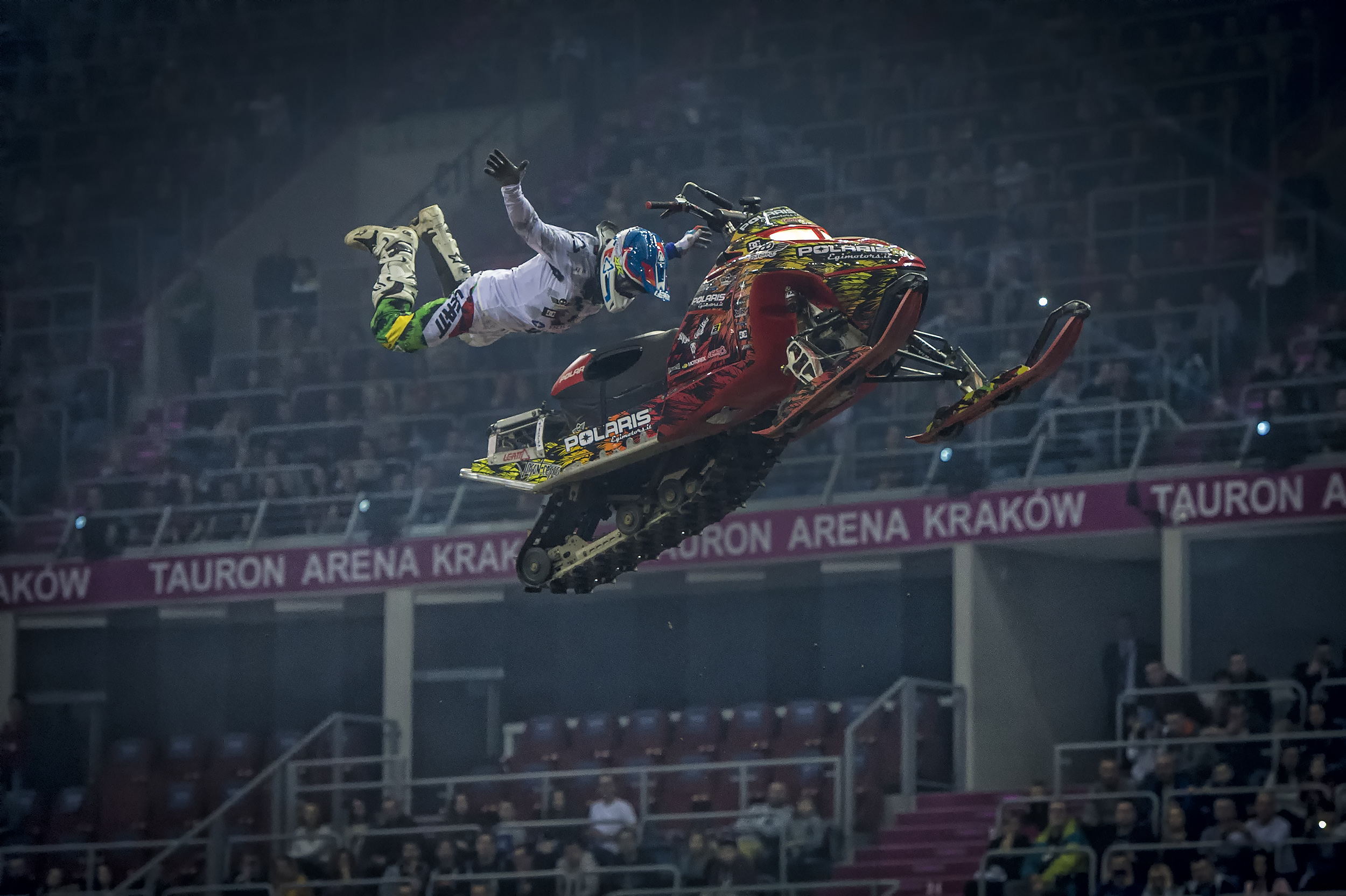 Then came the time of the MTB and the highest class was shown by all the competitors – Dawid Godziek, who started on a big bike, won for the first time in Poland (as the third in the world) triple rotation – 1080! Marcin Rot and Bernd Winkler were also on the lower steps, the rides were also great. For the referees it was a tough nut to crack but in the end it was possible to set a well-deserved order.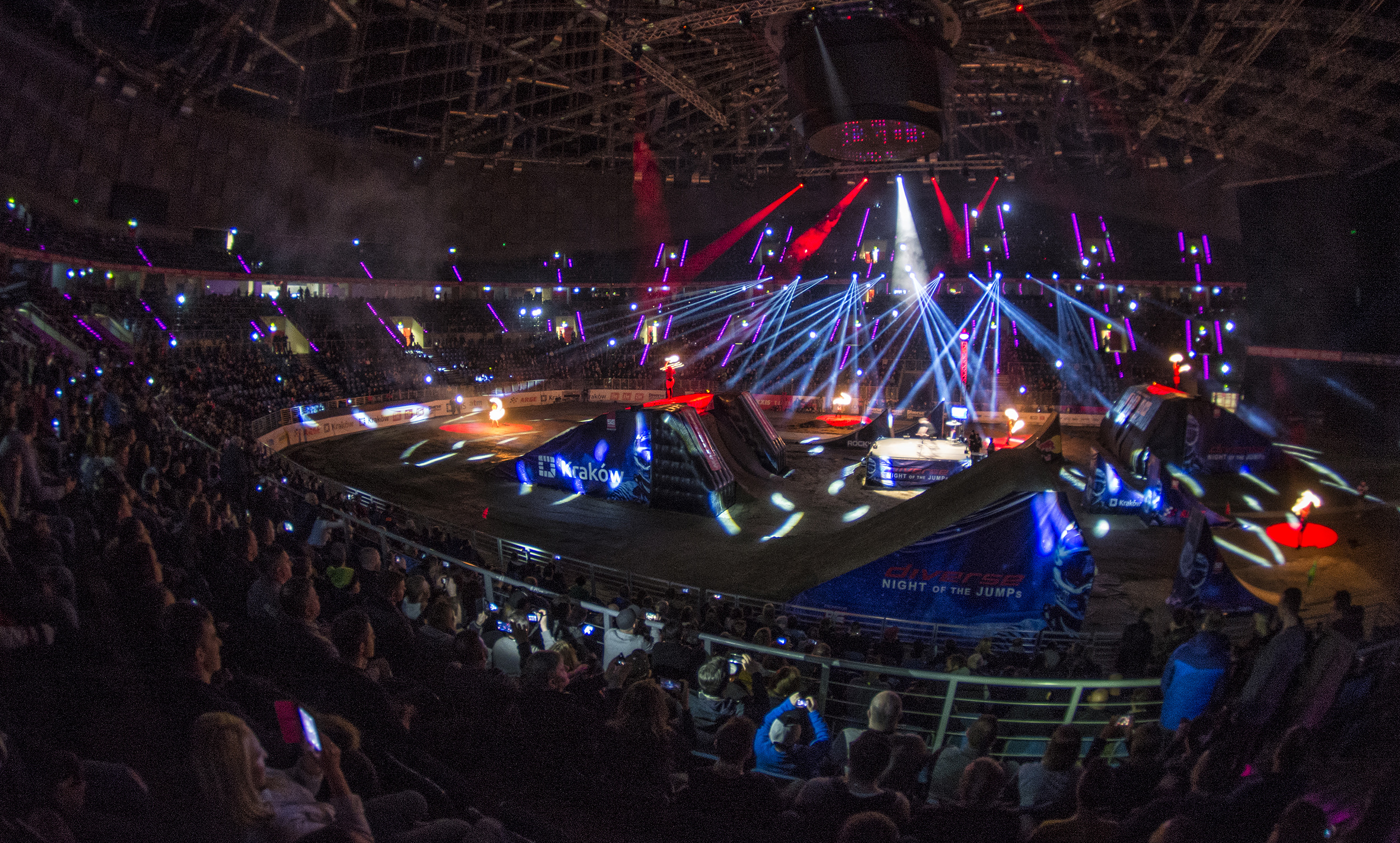 The special attraction of the evening was a very unusual view – Jason Cesco made a backflip on a snowmobile!
During the Night Of the Jumps series, the additional competition is MAXXIS HIGHEST AIR – that is, simply a high jump, the record was set by Kai Hasse from Germany, reaching the height of 8.5 m.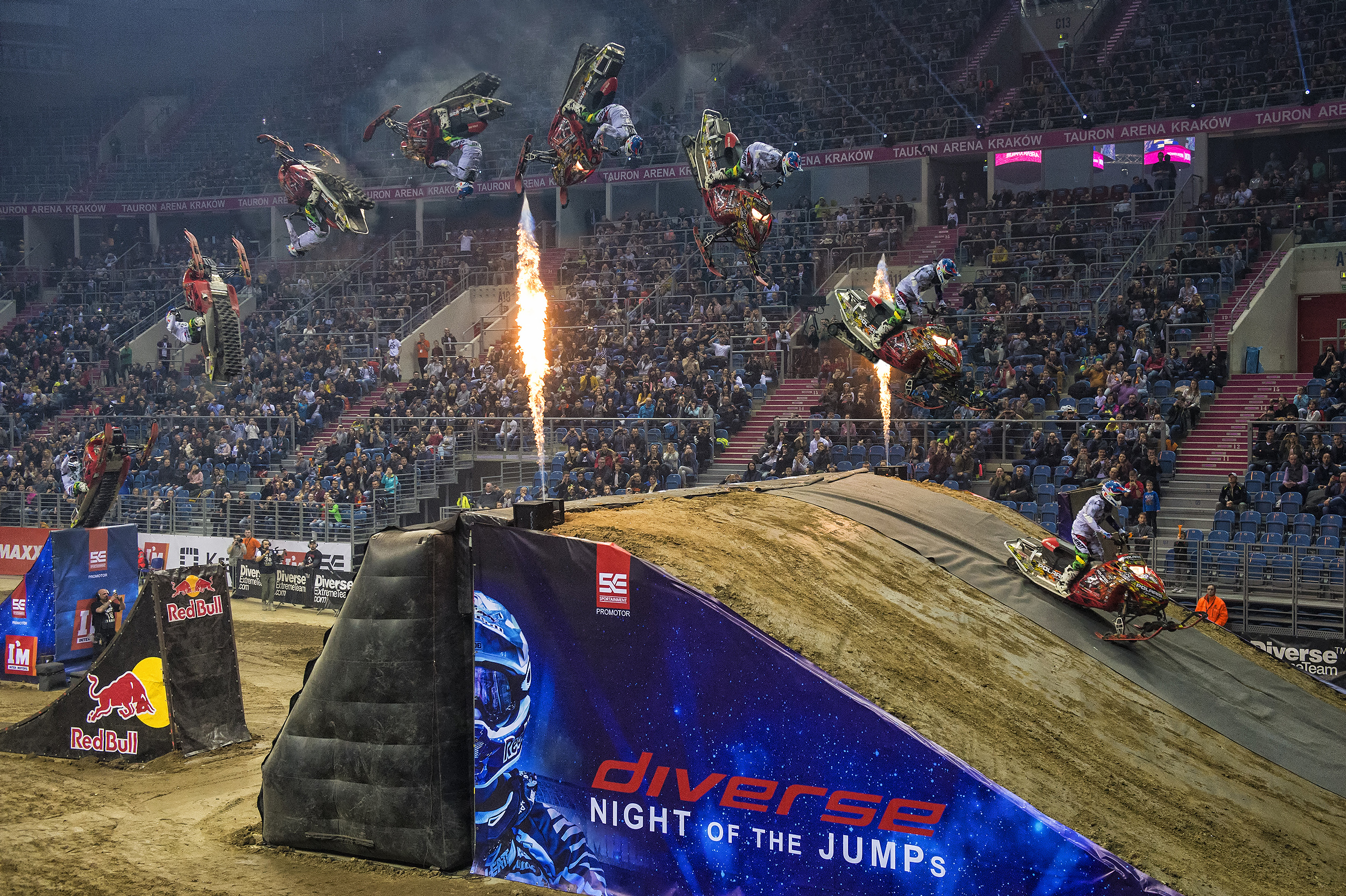 The youngsters also had their time during Diverse Night Of the Jumps – KIDS RACE is an inseparable part of the event – Kids raced between the hops and the competition was fierce until the very end. We put great emphasis together with the SPORTAINMENT promoter on the participation of young people, after all they are the future of this sport!
We are waiting for the next editions of the series, which will allow to select the best player, so far the leader of the rate is Luk Ackerman, followed by Maikel Melero with the loss of two points.