Last Sunday (07.05.2017) for the fourth time we had the pleasure of organizing the biggest race in the world – Wings For Life World Run.
The limit of places of the Poznan edition has run out over a week before running and nearly 6000 smiling athletes appeared at the start of a cloudy day. Outside Poznan, 24 places in the world have totaled 155,288 people, which supported the Wings For Life Foundation.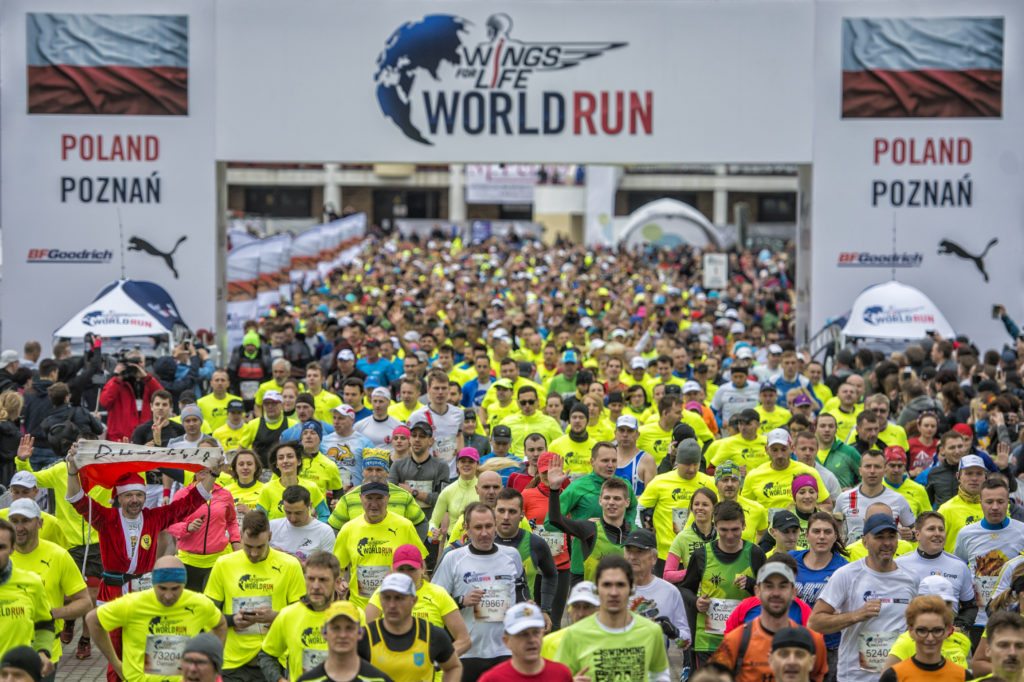 Poles dominated the world ranking!
Tomasz Walerowicz ran in Poznan 85,14km, winning the Polish edition, Bartosz Olszewski in Milan 88,24km winning in Italy, Jacek Cieluszecki defeated everyone in Cambridge – 68,80km, and Dominica Stelmach running in Santiago, Chile won among women, while establishing a new world record – 68.21km. Swede Aron Anderson took the first place in the list of results, with a distance of 92.14km on the wheelchair!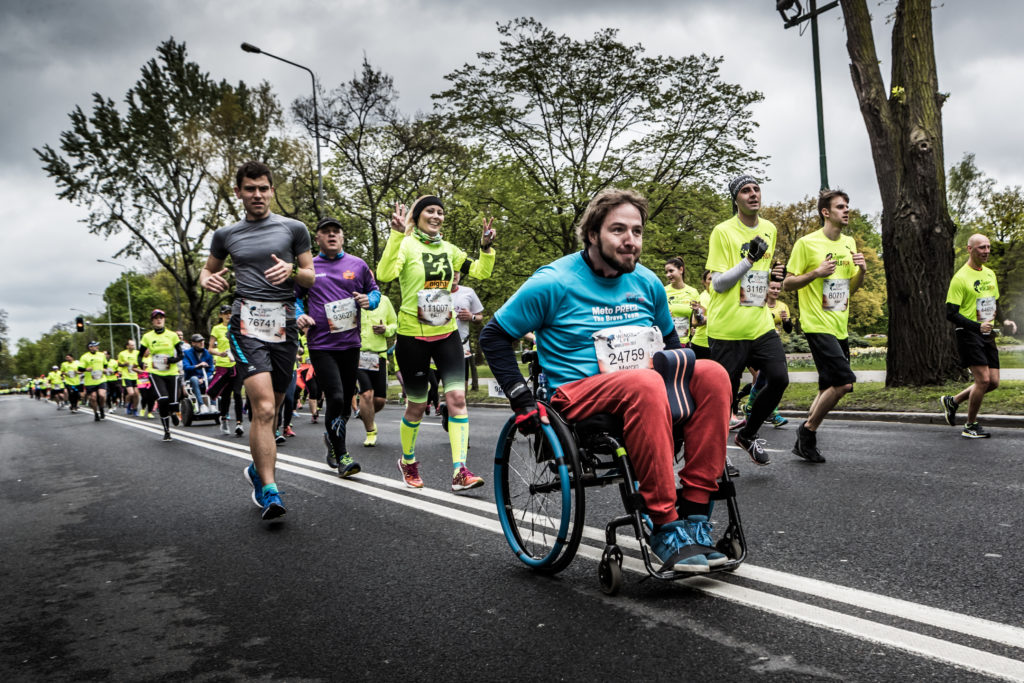 This year's edition would not be organized without the help of 450 volunteers who, in the rain and wind, bravely lined up all the food spots on the run. Among the participants were also sports celebrities such as Taddy Blazusiak, Joanna Jozwik, Agnieszka Wiedlocha, Dawid Godziek and Jakub Przygonski.
At the steering wheel of the car – the finish – we could see Adam Malysz, who with a smile on his face caught everyone a hundred miles, or next year will be able to overcome this magic barrier?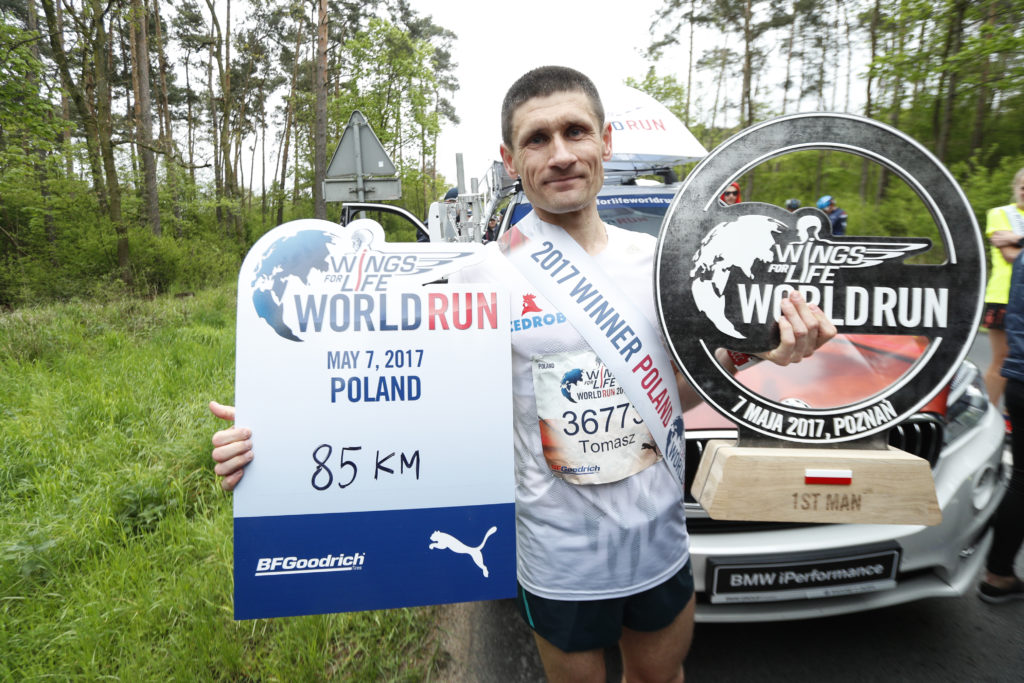 Winner of the Polish edition of the race – Tomasz Walerowicz.