Wings For Life World Run is coming next sunday!

Aorta Event is one of the official partners of this project. At the start there will be 6000 participants, the current Polish record is 71.12 km and established by Tomasz Walerowicz, who will also run with us. Agnieszka Janasiak – the best Pole last year reach 39.94 km.
In the meantime, we are already starting to grow up on the spot.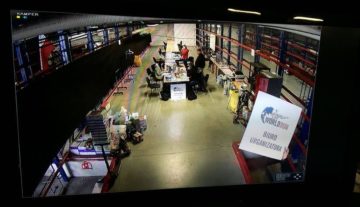 If you want to know who will be the fastest in Poznan, May 7, 2017 be with us at Malta, or follow the broadcast. On the day of the run www.wingsforlifeworldrun.com will turn into an interactive center for full participation in the action. There you will be able to take a tour of the most interesting photos, see who is leading and what is happening in social media, donate to Wings for Life, and track the results of the runners. In the same place, it will broadcast television and radio online. Global TV broadcast will be available on Red Bull TV (on computers, mobile devices, Internet TVs, and game consoles).
A report from the world and from Poznan on TV will be tracked on TVN24.